Please note in the event you are required to shut your business due to Covid-19 we are licensed to sanitise your office space to prep the area for colleagues to return to work. We are equipped with the correct PPE, chemicals and equipment to assist in this matter!
We have undertaken training and accreditation that equips us with the specialist skills needed where deep cleaning is required – please just contact us today and be assured of a professional and discrete service.
Your people, premises and customers are important to us - you are in good hands!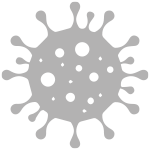 Does the coronavirus spread person-to-person?
Yes! The virus can spread from one person to another, most likely through droplets of saliva or mucus carried in the air for up to 6 feet or more when an infected person coughs or sneezes.
Viral particles may be breathed in, land on surfaces that people touch, or be transferred when shaking hands or sharing a drink with someone who has the virus.
Often it is obvious if a person is ill, but there are cases where people who do not feel sick, have the virus and can spread it.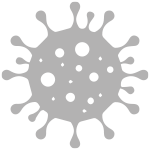 What we will be doing for our customers?
Our reactive team are trained to NACSC standards in decontamination and sanitising.
The team will also be temperature checked daily and will be on hand to respond should you have a confirmed case of the coronavirus at your site. This service is chargeable and a schedule of rates is available by calling 01371 852252.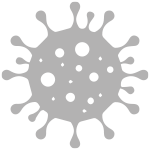 What products do you use?
We want to reassure you that we only use the best products available.
Our sanitiser spray has passed all preliminary corona virus tests - but as the virus is so new - a certificate of Covid-19 virus kill from it won't be available initially.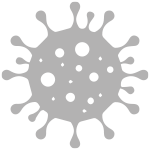 We want you to know we care.
We have gone to considerable expense .. not only to be proactive in the way we support you, your premises and your people - but also to make sure you have an effective contingency, that you can share with your staff, customers and people should the worst happen.
COVID-19 Cleaning Products
We have a range of cleaning products you can purchase for use to help maintain sanitised cleaning standards and reduce the frequency of deep cleans required.
This miraculous product is a cleaner, stain remover, deodoriser and, most importantly, a sanitiser that can be sprayed, wiped, or mopped on both hard and soft surfaces. And if this wasn't enough, it also leaves a surface protected for 24 hours!
24-hr protection surface sanitiser wipes – perfect for sensitive areas.
A mild sanitiser foam, gentle to your skin, but not to COVID-19, it leaves your hands protected for 8 hours between washes! It can also be used for handbags, school bags or to keep in the car.
COVID-19 Training Courses For Cleaners
A dedicated eLearning platform that provides specialised biohazard online training courses covering the skills and knowledge needed to comply with regulations around COVID-19.
There are four Covid-19 specific courses to choose from:
COVID-19 Leisure & Hospitality
We hope that you realise how seriously we are taking this Pandemic, and how qualified we are in dealing with outbreak control.
If you have any questions …pick up the phone or email initially to discuss how we can have complete clarity on what is needed and what we can supply.